Why pay a dealership top dollar for a replacement car part when you can get the exact same product for way cheaper? Not every car part has to be fresh from the factory in order to be fully functioning. Whether the part you need is under the hood, in the cars interior, or on the exterior, you can probably find it at a salvage yard.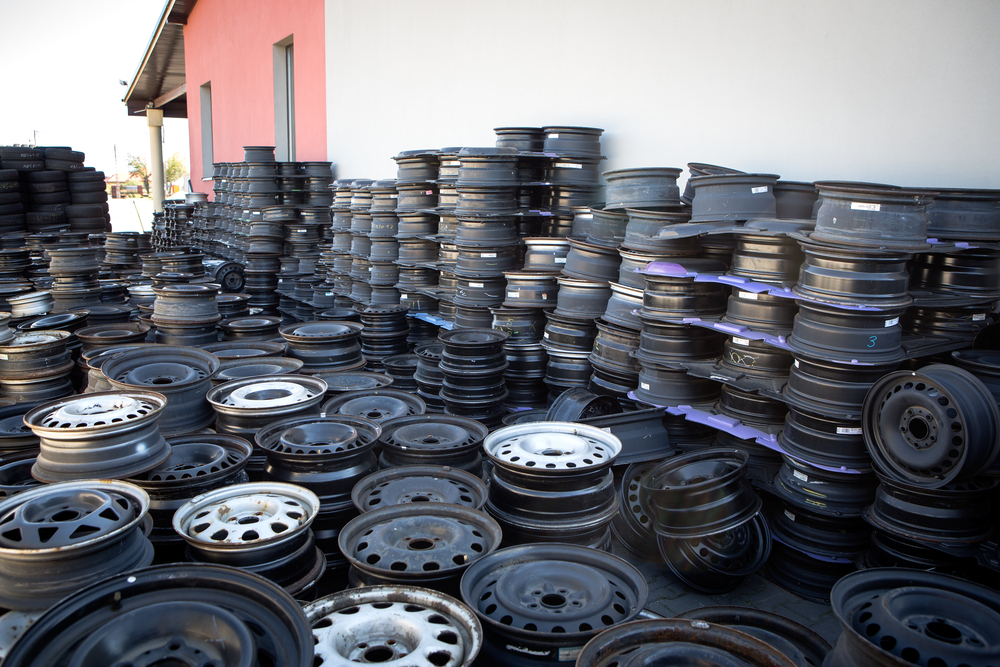 Radios
There's nothing worse than having a broken car radio. Thankfully, most cars at salvage yards still have fully functioning stereo systems! Talk to the staff at your salvage yard about what features you're looking for, and be sure to ask them if the radio you're buying is compatible with your vehicle. Hooking up a new stereo system involves little more than a few wires, and there are plenty of online how-to's to guide you in the DIY process.
Batteries
Sooner or later, almost every car ends up needing a new battery. Did you know you could be paying way less than the cost of a standard battery replacement? Shop your local salvage yard for a battery. Even if you don't need a new battery in the immediate moment, it never hurts to have a spare on hand.
Tires
Although new tires are ideal for a full replacement, this can be costly. But tires can last for up to 15,000 miles, and the tires you find at salvage yards can still be in very good condition. If you can't afford new tires right now, better tires than your current ones will still make for a safer and smoother ride. You can also find brand new spare tires easily at salvage yards.
Rims
Typically it's not hard to find full sets of rims at salvage yards. Whether you're missing a rim, your current rims are in rough shape, or you just want a rim upgrade, check out the salvage yard before you buy new!
Mirrors
Despite being so easy to break, the mirrors of a car can be a costly replacement. With that said, they are important to the cars safety. The cars in salvage yards often have side, rearview, or even towing mirrors still entirely intact.
Foreign/Rare Parts
You might be driving a car that was discontinued, or maybe you're in a foreign made car and need a part that is only made overseas. Skip the ridiculous shipping time and fees by hitting a salvage yard that has a similar car in stock, and get your part today.