Salvage yards are a great place to get used automotive parts on the cheap. This article will define your journey to the U Pull It Salvage Yard of Robertson Auto Salvage in Wareham, MA. This type of journey is common for auto mechanics, but not always for the general consumer.
Whether you own a domestic or foreign vehicle, we have both types of parts for sale. When we receive a junk vehicle, we pull and catalog all parts that are in good condition. The odds of finding a low-priced recycled auto part for your foreign vehicle are typically better than you may have imagined.
Getting Your Used Auto Parts from a Salvage Yard
Another significant advantage of using a salvage yard is the low prices they offer. Not only can you buy used vehicle parts at very affordable prices, but at Robertson Auth Salvage, you can also purchase whole used cars. Both of these opportunities are available for our customers.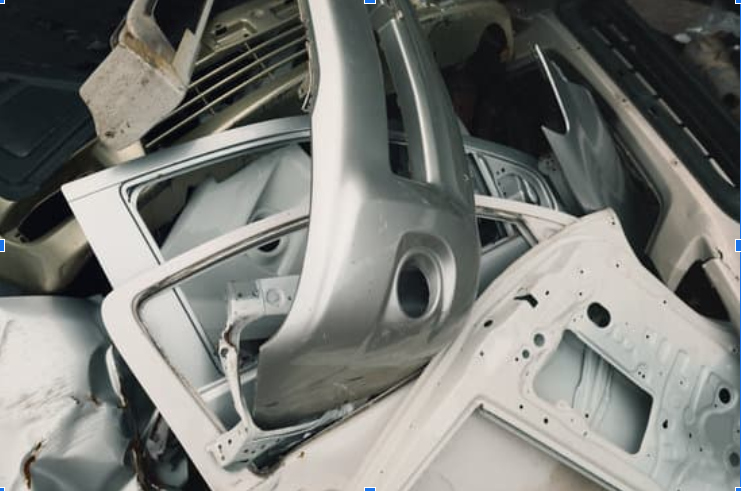 Some of the salvage vehicles we receive at our facility are older cars that people are finally giving up. Maybe they've had these vehicles on their property for a while and are finally getting around to disposing of them. Perhaps they were going to try and restore them but just didn't find the time. Whatever the reason, Robertson Auto Salvage buys aging vehicles. You may be surprised when you're able to find that rare part you've been looking for.
Take Your Tools – Pull Your Own Part
You bring your own tools and pull your own parts. We have hundreds of cars and trucks to choose auto parts from. All vehicles are organized in the yard. We offer a friendly knowledgeable staff to assist you to locate the proper recycled used discount auto part.
If you are looking for parts at our salvage yard, you enter and pull the parts yourself. You may want to take some time to see what else you find while you are there. Sometimes there are parts you find that were not on your list. Look around — you never know what you might find
Acres of Used Automotive Parts
With over 4 acres of land loaded with automobiles, our "U Pull It" self-service recycled auto parts yard allows you to pull the item you need while saving money. We have a wide range of makes and models of automobiles, vans, and trucks, both international and local! Vehicles that sit in landfills only add to our environmental problems. By recycling old vehicle parts, and selling used vehicles, we are assisting the planet as well as your wallet.
If you are looking for the best recycled used automotive parts in Southeast & the Cape Cod area of MA, Robertson Auto Salvage Yard is a perfect choice to purchase them at a great price. You can call us toll-free at (800) 551-7000 or contact us.
Robertson Auto Salvage has been saving the environment in the New England Area for many years. We recycle the entire vehicle. The entirety of the parts removed from the vehicles is sold at our Wareham, MA location. The remaining parts, including plastics and fluids, are recycled for the creation of new products. This reduces the number of primary materials and energy needed to make new products.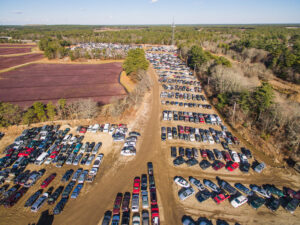 We maintain the highest standards of social and environmental responsibility. We cannot ignore the important link we have with the planet, our local communities, and the customers who purchase recycled automotive parts here in Wareham, MA. It is often beneficial to the individual seeking the used auto parts, that the Salvage Yard owner is so over-committed to saving the planet.