Robertson's Auto Salvage Wareham is a Pre-Owned Vehicle Dealership. Let's take a look at the inventory that is currently available.
The Chevy Silverado 1500 is an excellent full-size pickup truck that's very comfortable to ride in, whether at work or at play. This particular model is Deep Ocean Blue Metallic and decked out with a powerful 5.3 liter V8 OHV 16v gasoline engine. The Chevy Silverado 1500 also has the ability to haul and tow considerably large loads. This awesome truck, presented by Robertson's Auto has an excellent infotainment system with simple controls, as well as a lot of available safety features. Priced at $39,900 at Robertson Auto Salvage.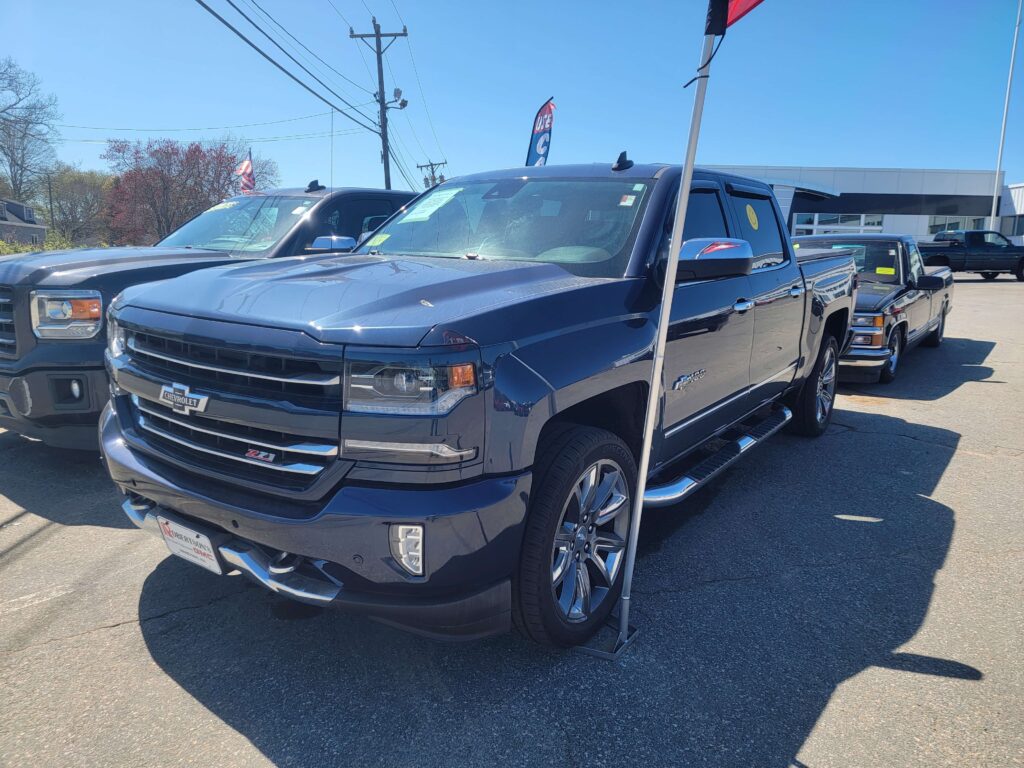 The Chevy Silverado 1500 full-size pickup is a great choice for those who need a big and powerful truck for work and or recreational activities. This vehicle is well equipped and includes a powerful 5.3 liter V8 OHV 16v gasoline engine paired with a 6-speed shiftable automatic transmission with overdrive. Chevy trucks are famous for their safety features, off-road capabilities, and the ability to tow large loads. You can purchase this beauty at Robertson's Salvage.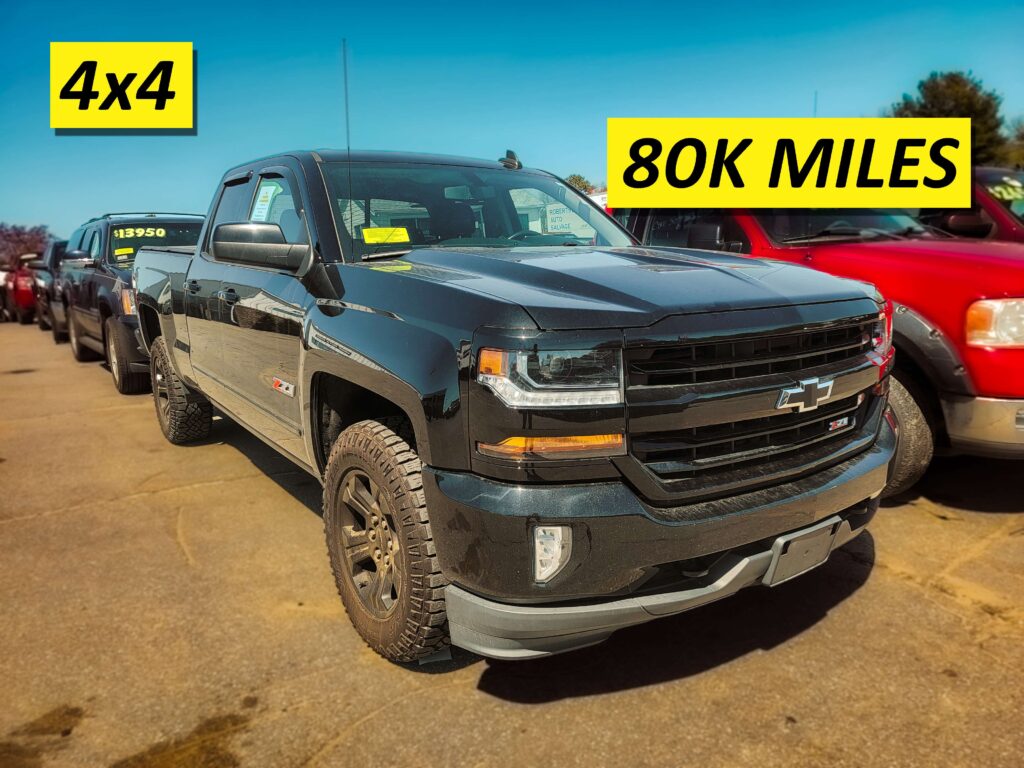 2018 Ford F-150- $38,950 is in an incredibly competitive class, the 2018 Ford F-150 full-size pickup truck truly stands out as one of the best and most well-rounded vehicles. It's a tough workhorse with good crash test ratings, compelling engine choices, and roomy cab options. This particular vehicle, available at Robertson's Auto Salvage Wareham, has the 3.0 liter V6 DOHC 24v Engine with a ten-speed transmission.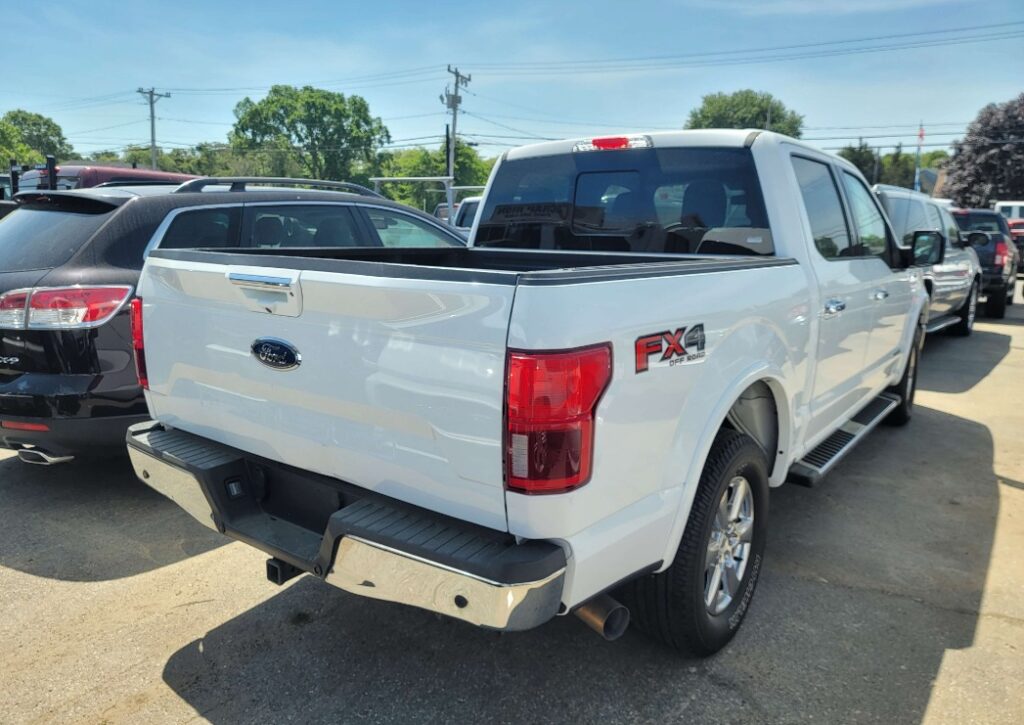 The Crimson Red Tintcoat 2017 GMC Sierra 1500 has an incredibly powerful 6.2 liter V8 OHV 16v engine and one of the if not the nicest-looking cabins in the segment, with incredibly comfortable front seats and plenty of room even if you're tall or drive around tall passengers. A used 2017 GMC Sierra 1500 is a great pickup truck that can serve soccer moms and as a workhorse. This truck has the ability to tow up to 12,500 pounds. In addition, the Sierra 1500's infotainment system is one of the easiest to use in the class. Available at Robertson's Auto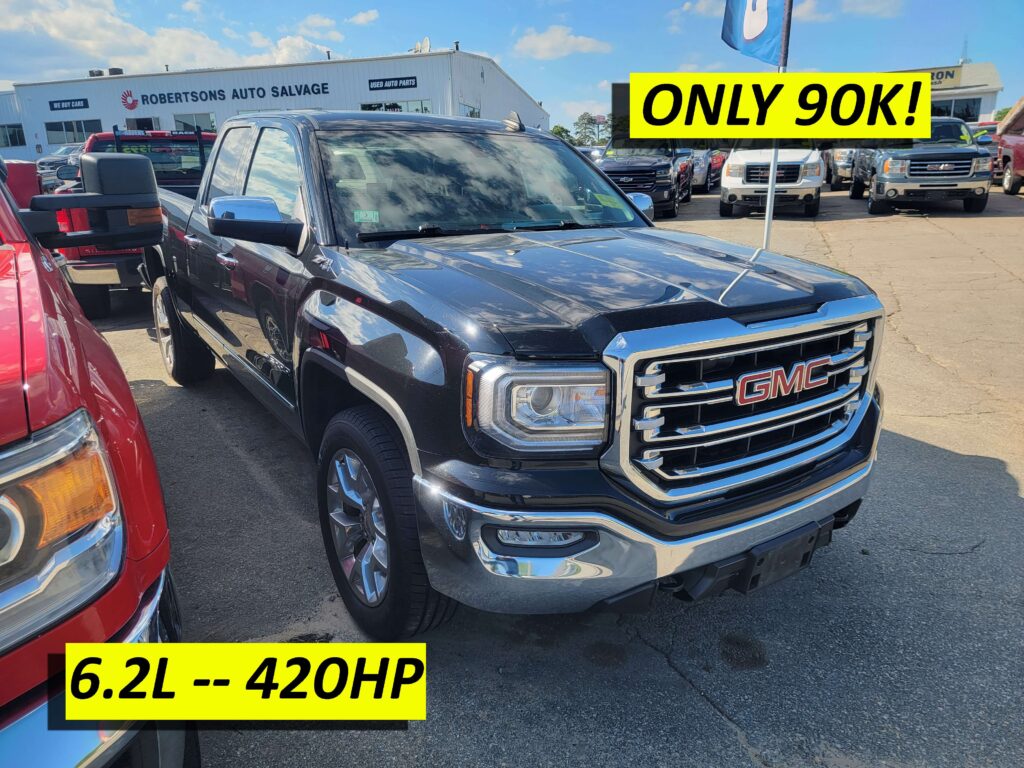 There are plenty of used vehicles under $5,000 currently available at Robertson's Salvage. Now is the perfect time to purchase a gently used vehicle because the supply of new cars, trucks, SUV, and vans are still at an all-time low thanks to the microchip shortage, and the demand is at an all-time high. So, why not make things easier on yourself and purchase a used vehicle? You'll be able to drive it off our lot right away and won't have to wait months and months on end to receive it.
If you want to sell your vehicle or want to get rid of a junk automobile, you can sell us your car today. Robertson's Auto Salvage Wareham pays top dollar for both used vehicles and junk cars in Southeastern Massachusetts. So, if you live in or near Plymouth, Falmouth, Fall River, Barnstable or Chatham, we will buy your vehicles in any condition. You get paid on the spot.