Your Automotive Recycling Options Include Selling it to a Salvage Yard, Parting out the Vehicle, or Both
Automotive Parts can be Recycled and Your vehicle's usable life will come to an end at some point. Most of its materials can live on through automotive recycling. Automotive Recycling Companies separate vehicles into their constituent parts, sell usable components, and then prepare scrap material for manufacturing new items. 
About 86% of a vehicle's material is recyclable. Over 12 million vehicles are recycled each year in the U.S.
Many car parts can be recycled, including batteries, tires, and scrap metal.
Your Automotive Recycling options include parting out the vehicle, selling it to a Salvage Yard, or both.
New cars contain an average of 20% post-consumer recycled material by weight.
If you have mechanical experience, you can recycle or sell many components yourself. If not, sell your car to a Salvage Yard. and let Robertson Auto Salvage break down the vehicle for you.
Before beginning the car recycling process, make sure to check whether you can sell your car online, even if it isn't running. You'll usually make the most money that way.
Your Options for Car Recycling
If you want to recycle your car, you have a few options. You can either sell your car to Robertson Auto Salvage, sell certain parts yourself, or donate the vehicle.
Sell the Car to a Salvage Yard
Rest assured, selling your car to a salvage yard is not the same thing as dumping it in a landfill. Junkyards resell usable parts and then break down the car into materials that can be recycled. From used motor oil to the steel frame, salvage yards recycle the vast majority of the car's components. This is usually the simplest car recycling method for your whole vehicle. You'll get between $100 and $500 for your scrap car depending on its size and condition.
Sell or Recycle Parts Yourself
Another option is to sell or recycle individual components yourself. This has the potential to get you the most value for your vehicle. However, you'll need to have some mechanical experience and should spend time researching what you can get for different parts. Instead of parting out the whole vehicle, it may make more sense to sell a few things, like the entertainment system and catalytic converter, before sending the rest to a salvage yard.
Car Parts That Can Be Recycled
Let's take a look at a few automotive parts that can usually be recycled. Most end-of-life vehicles will still have these parts, making them a great way to get cash for cars.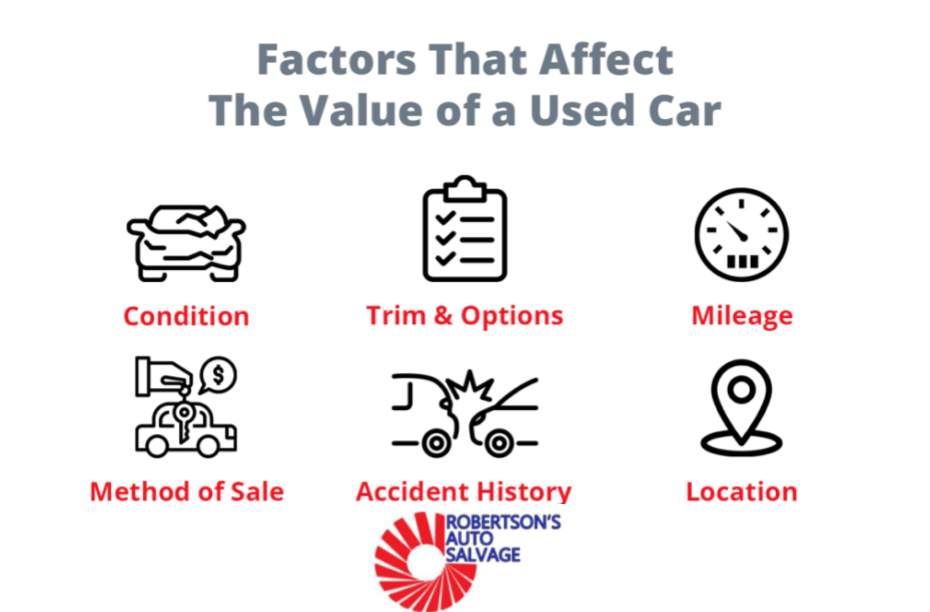 Catalytic Converters
Catalytic converters contain metals like platinum, rhodium, and palladium, which make them useful even if they no longer work. This is also why catalytic converter theft is a major problem. Manufacturers can use the materials in a catalytic converter to make new electrical components or even jewelry.
Batteries
Car batteries are full of hazardous waste products and acids that must be disposed of properly. Luckily, companies and state organizations provide easy car recycling services for batteries. You can bring your battery to an auto parts store – usually $5 to $10 per battery. Your state may also have regulations for battery recycling, so check for further details on getting rid of hazardous materials.
Alternators and Starters
You may be able to sell your car's alternator and starter to a junkyard or even a mechanic on Craigslist for a few dollars. They can often be remanufactured into like-new parts by a factory.
Aftermarket Wheels
You can often sell aftermarket wheels fairly easily if you live in an area with enough prospective buyers. Just be aware that some junkyards may offer less for your car if it can't roll on its own.
Scrap Metal
Your car likely has aluminum, iron, and steel in its body and frame. These metals hold value because they can be made into other things. Recycled metal saves energy and reduces emissions compared to when the steel industry mines completely new ore.
If you've taken all the parts above off of your car and just want to sell the scrap metal, you can take it to a scrap yard. This type of business specializes in buying and selling scrap metal. If you still have the full car, you'll want to take it to either a junkyard or an auto salvage yard. Those businesses can disassemble the other parts and recycle or sell them along with the scrap metal.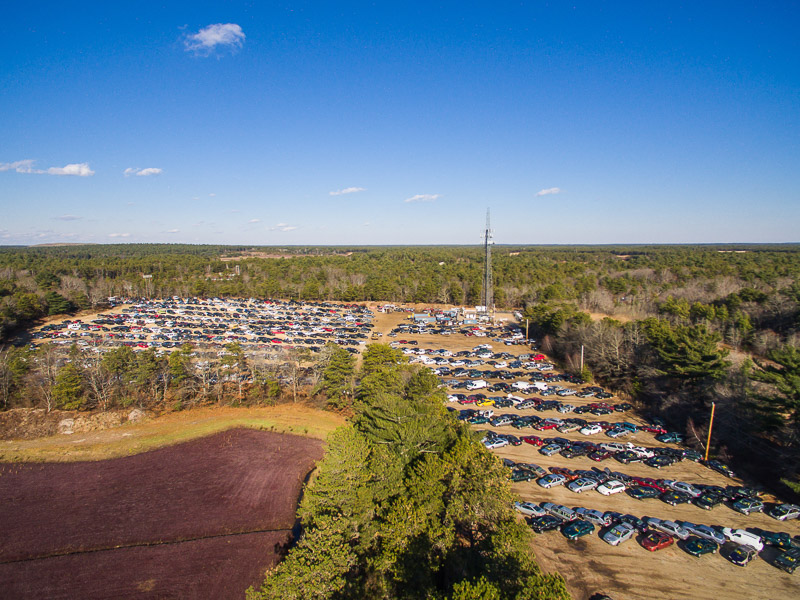 How Car Recycling Works
Today, no one just dumps an old car off at the landfill. There are always a variety of parts to recycle on each vehicle. So, who actually recycles cars? Salvage Yards, scrap yards, auto wrecking services, and car recycling centers are all part of the auto recycling industry and "Automotive Parts can be Recycled."
First, the junkyard will remove all fluids from the vehicle and then take out the engine. Many of these fluids can be reused or recycled. Next, the car will be completely torn down as workers look for reusable parts. Once any reusable components have been separated, the car will be crushed and then shredded.
Along the way, car parts can be:
Recycled Parts
If a car part can't be reused or remanufactured, it can often be recycled into something new. Steel, aluminum, and iron can all be shredded, separated, and resmelted in factories.
Plastics in the dashboard and interior can often be recycled and used to create new car parts. Polyvinyl chloride (PVC), which makes up between 12 and 17% of the plastics used in vehicles, can't be an Automotive Parts can be Recycled using typical techniques.
Car Recycling: Conclusion
Thankfully, the vast majority of vehicles at the end of their useful life make it to car recycling programs at Robertson Auto Salvage. You can say goodbye to your old vehicle and sell it to our recycling facility to dismantle and form into something new. To do so, decide whether or not you want to sell individual parts yourself, or salvage it entirely at our Wareham, MA facility.