Robertson's Auto Salvage: A Commitment to Environmental Responsibility
At Robertson's Auto Salvage, nestled in the heart of Wareham, Massachusetts, we take pride in our longstanding commitment to environmental sustainability. Since our establishment in 1969, we have been a local beacon of responsible auto recycling, contributing to the well-being of our community in Southeastern MA. Our dedication to keeping the air, water, and land clean is not just a mission; it's a way of life.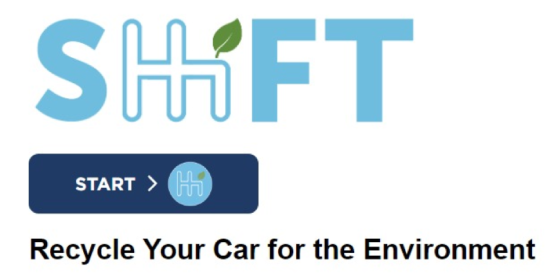 A Partnership with Purpose: SHiFT Vehicle Retirement Initiative™
In our relentless pursuit of environmentally conscious practices, we are thrilled to announce our partnership with the SHiFT Vehicle Retirement Initiative™. This cutting-edge program is not just an initiative; it's a movement toward a cleaner, safer future. So, why should you consider recycling your car through SHiFT?
1. Nation's Most Restrictive Automobile Recycling Initiative
SHiFT stands as the nation's paragon of automotive recycling initiatives. It sets a gold standard by guaranteeing that every retired vehicle is recycled with the utmost environmental responsibility. This commitment goes beyond mere compliance; it's a bold statement that echoes through every step of the recycling process.
2. Comprehensive Dismantling for Environmental Purity
The dismantling process under SHiFT is a meticulous dance of environmental stewardship. Every drop of fuel, fluid, battery, catalytic converter, electronic component, tire, and other parts are handled with precision. This isn't just a process; it's a pledge to minimize environmental harm during the vehicle's end-of-life journey.
3. Engine Emission Elimination: A Bold Step Forward
One of SHiFT's groundbreaking commitments is the guarantee that no retired engine will find its way back into circulation. This bold step eliminates all future carbon emissions associated with that engine. It's not just a promise; it's a strategic move to safeguard our planet for generations to come.
4. Reusable Parts Recovery for Ongoing Sustainability
SHiFT understands that recycling isn't just about saying goodbye to a vehicle; it's about extending the life of its components. Reusable parts are meticulously recovered, ensuring that vehicles still in use benefit from this sustainable approach. This isn't just recycling; it's a commitment to reducing production-related emissions to the bare minimum.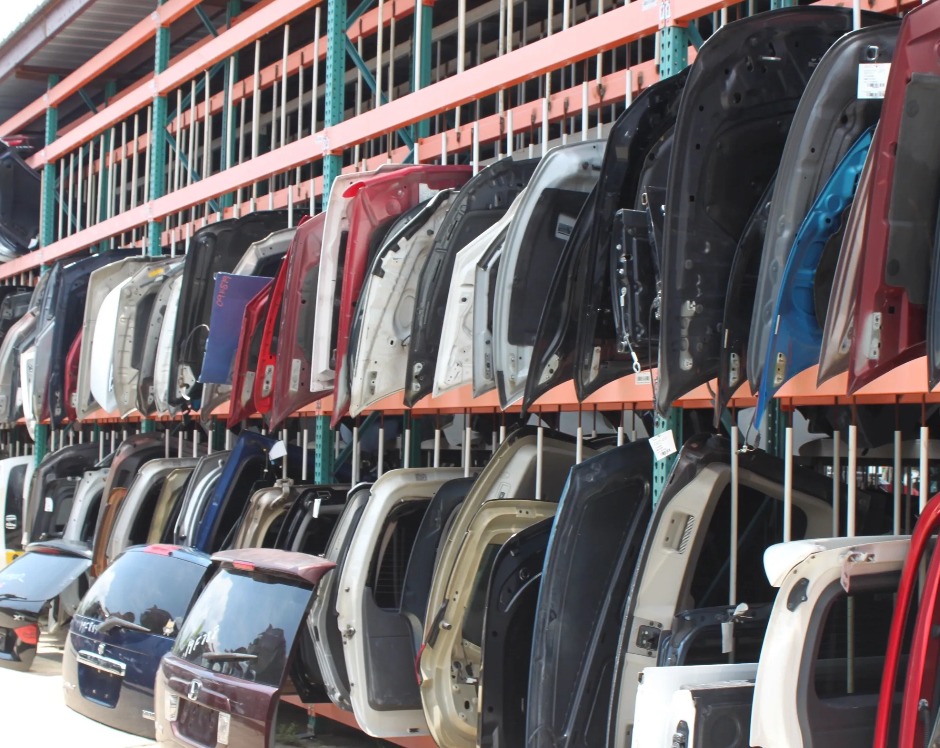 The Green Choice for Your Wallet and the World: Recycled Original Equipment (ROE)
In a world where choices echo through environmental impact, opting for Recycled Original Equipment (ROE) is not just a wise decision; it's a conscientious choice for your wallet and the world.
1. Wallet-friendly and Environmentally Sound
Choosing ROE is a financial win, but it's also a victory for the planet. Recycled parts, salvaged through meticulous processes, offer a cost-effective alternative without compromising on quality. It's not just a transaction; it's an investment in a sustainable future.
2. Minimizing Production-Related Emissions
Every ROE used contributes to a reduction in production-related emissions. It's not just about the part; it's about the ripple effect that resonates through the automotive industry. Choosing recycled parts isn't just a trend; it's a conscious move towards a greener automotive landscape.
Robertson's Auto Salvage: A Legacy of Local Recycling Resource
Our roots run deep in Wareham, and so does our commitment to being a local recycling resource. We aren't just a salvage yard; we're a cornerstone of environmental responsibility for our neighbors, community members, and families. Our legacy isn't just a story; it's a testament to the enduring impact of responsible auto recycling. In conclusion, when you choose Robertson's Auto Salvage and the SHiFT Vehicle Retirement Initiative™, you're not just recycling a car; you're actively participating in a movement toward a cleaner, greener future. Join us in our commitment to environmental responsibility, and together, let's drive change.