Do you have a junk car that's just sitting in your yard taking up space? If so it's an eyesore for both you and your neighbors. The good news is that we will actually pay for your junk car and remove it for free as well. Robertson's Auto Salvage pays top dollar for junk cars that are located in Southeastern Massachusetts. So, if you live close by to Barnstable, Chatham, or Falmouth we will buy your vehicle no matter what condition it's in. That means your junk car can be running or non-running. It can be a salvage vehicle or an accident vehicle. 
We Buy All Types of Junk Cars
It doesn't matter since we buy all types of junk cars that are located in Fall River, Plymouth, and Wareham. You do not need to be a victim of a lowball offer when you work with us. In fact, Robertson's Auto Salvage is licensed in the Commonwealth of Massachusetts as a professional salvage buyer. That means we are well known to pay top dollar for junk cars, junk trucks, junk SUVs, and junk vans. You can even drop off your junk vehicle, or we will be happy to pick it up from your location.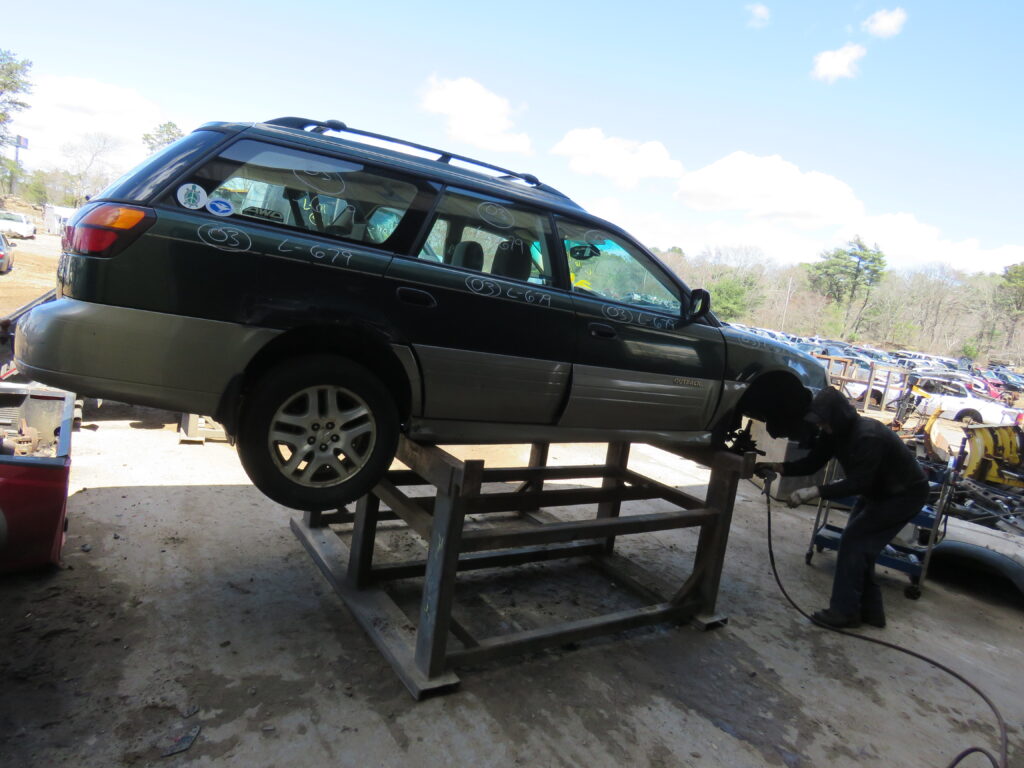 The bottom line is that if you live in the Plymouth, MA area we will pay you more money for your junk vehicle than any other junk buyer. Remember, WE BUY CARS IN ANY CONDITION. We also pay TOP DOLLAR for your junk vehicles. We'll even pay you in cash on the spot, and tow away your old clunker. 
Sell Us Your Car
If you'd like to sell us your car or would like more information, please contact Robertson's Auto Salvage today. Our new and improved website will guide you through the entire process. All you need to do in order to get started is click on the sell us your car web page.
In addition, Robertson's Auto Salvage U-Pull-It yard is now open for business. Our new four (4) acre self-service lot contains a wide variety of makes and models both foreign and domestic. Simply pull the part you need and save money! If you cannot find what you need there, we have a used parts page that will find the part you need.