Whether this is the first time you've shopped for a used truck or just the first time you've shopped for one online, it's worth setting the groundwork before you start browsing.
Read our tips for buying a used truck. These are all of the things you need to consider when deciding which used pickup is the best fit for you.
Reasons to Buy A Used Truck vs. A New Truck
There are many reasons to buy a used truck rather than a new one. And no, it's not just about the money. Money is still an excellent reason to buy a used truck. The price of new trucks has skyrocketed in the past few years. A used truck is always less expensive than a brand-new
one.
Additional Features – Better Investment
Because used trucks are more affordable, your budget will go further. This means you may find a used truck with additional features that you wouldn't be able to afford if you bought a new one.
A new truck tends to depreciate rapidly for the first few years. But that downward curve isn't as steep when buying a used truck. This means that if you sell your well-maintained, used truck later, you'll get a better return on your investment.
Durability
You can't beat quality craftsmanship. And some older pickups are made with better, more durable materials. Think steel instead of aluminum. This means that some used trucks may be made better than the newer models.
Things to Consider When Buying A Used Truck
So we've covered all the reasons why used trucks are well worth your consideration. But what's the best way to buy a used truck?
To ensure you're getting something that meets your budget and requirements, you should nail down exactly what kind of used pickup truck you're looking for before you start your search.
To do that, consider all of the following points.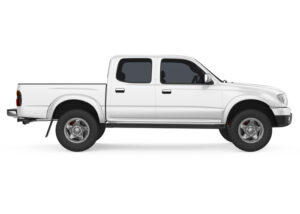 Price of a Used Truck
Budget will always be important when buying a used pickup. When figuring out your budget, factor in all truck ownership costs. This includes:
The sale price
The cost of any repairs or maintenance the truck may need today
Truck insurance costs
Extended warranty costs
Loan terms.
Age of a Used Truck
Some pickups age better than others. So do a little research on the make and model you're considering to determine how long they're likely to run without needing significant repairs.
Then you can figure out whether the age and mileage of a vehicle make
it is a sound investment.
Fuel Economy of a Used Truck
Fuel economy is another big consideration when buying used trucks.
A quick Google search will throw up the original EPA fuel economy estimates for any make and model on your shortlist.
Just remember that fuel economy decreases over time, so a used truck is unlikely to meet top EPA performance still.
Your Type of Pickup
Pickup trucks come in all shapes and sizes. There are light-duty, medium-duty, heavy-duty, two-wheel drive, four-wheel drive, luxury, half-ton, three-quarter-ton, one-ton, and compact pickup trucks.
Before you go used truck shopping, have a clear idea of what you 100% need your truck to do and what features are simply nice-to-have.
Size of Used Pickup Truck
What are you planning to use your truck for? And where will you be driving it?
Smaller trucks are easier to drive around urban areas. And they're easier to park in standard parking lot spaces. Larger trucks have better horsepower and can haul or tow bigger weights.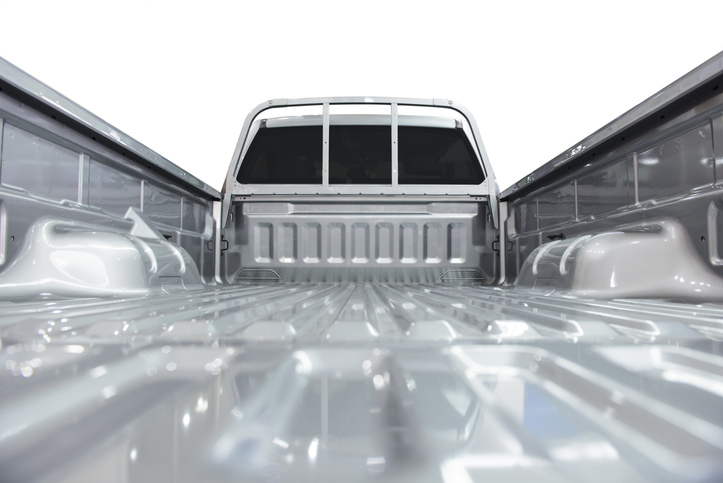 Pickup Truck Beds
When buying a truck, you need to consider length and size. You'll find trucks in both short- and long-bed configurations. Short-bed trucks (with a bed between 5 and 6.5 feet long) are easier
to maneuver. But long-bed trucks (with a bed of up to 8 feet long) are great for longer loads, like lumber or large furniture.
Pickup Truck Cabins
When buying a used truck, the next thing to consider is how many passengers you plan to carry around in your pickup. When shopping for a used truck, you'll find three common cab types:
A standard cab – with two doors and two seats
An extended cab – with two doors and four seats (the front seats slide
forward to give you access to the rear seats)
A crew cab – with four doors and seating for three passengers in the
rear bank of seats (the most comfortable way to transport more than
two passengers).
Pickup Truck Towing capacity
If you're looking to buy a used pickup, chances are you're also interested in regularly hauling or towing loads. So you need to be confident that your chosen used truck can do what you have in mind.
An average light-duty truck has a towing capacity of around 12,000 lb. In contrast, the average heavy-duty pickup could tow up to 20,000 lb. But you should research the payload and towing capabilities of a particular make and model before you commit to buying it.
Remember that towing and hauling capacity is based upon the total weight transported — which means you have to factor in the weight of the driver and any passengers, not just the load in the back.
The Best Way to Buy A Used Truck: Online VS in Person
Buying a truck in person means you get to see it, inspect it, and test drive it yourself.
The downside? Shopping in person means limiting your search to your local area. This means many excellent used trucks don't even make it to your shortlist.
When you shop for a used truck online, you get your pick of trucks from across the country. Shop with Robertson Auto Sales and Used Car Division, and you get many other benefits.